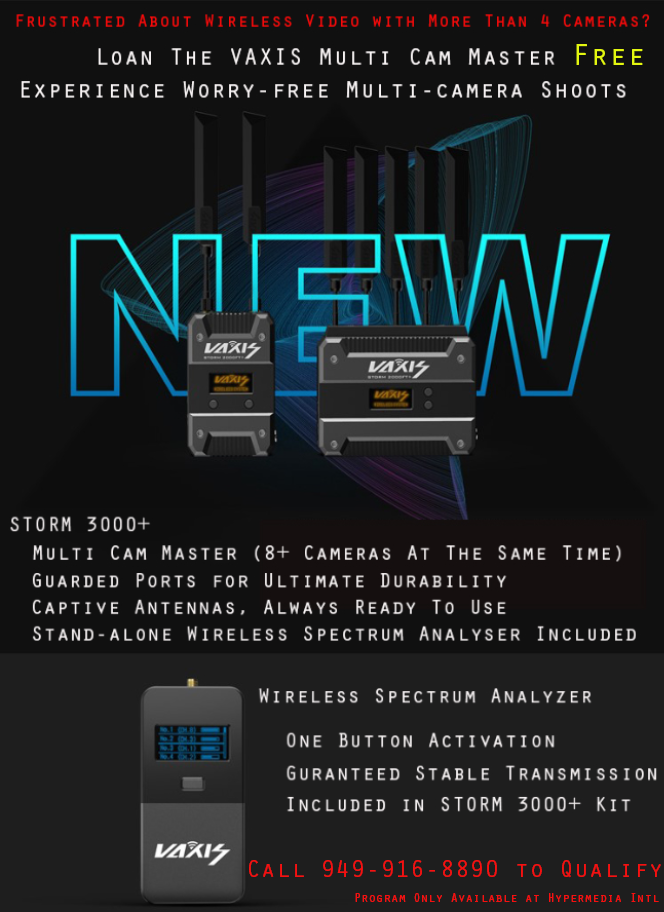 Program Background
Multi camera shoots have become the norm of motion picture industry. But with all zero latency wireless video solutions available in the market right now, having 4 cameras or more on set transmitting wireless video for monitoring and focus pulling is set to fail and have interference issues! Frozen feed and pixelated footage will be jeopardizing critical shots.
Understanding most AC & DP's frustration when setting up zero latency wireless video transmission with multiple camera shoots (4 cameras or more transmitting at the same time), we are introducing a brand-new system that will have no interference problem with even up to 8 cameras transmitting at the same time.
Program Detail
For northern american filmmakers only, we are offering free loaner evaluation kits for on-going productions that are experiencing multi-camera wireless struggle (most of the multi camera shows are) in exchange for unbiased testimonials and BTS pictures that will be published on our official US websites and social media pages.
Program Goal
Gain exposure for a new solution that will solve most filmmakers' headache as well as introduce our local presence and support in motion picture industry.
Program Qualification
1. For on-going shows or shows that are being prepared
2. Applicant must have social media presence and provide photos of gear being used on sets along with testimonials
Loaner Detail
Each approved applicant may have up to 5 full loaner kits of VAXIS STORM 3000+ (5Transmitters/5Receivers) for a period of up to 1 full week(exact length to be discussed case by case).
Call 949-916-8890 or Email info@hypermediaintl.com to qualify for our loaner program!